Post conference workshops are happening on 16th December 2019.
Tickets to the Post conference workshop have to be bought seperately.
Details are as below
Advanced Selenium Framework Workshop – Learn to create awesome Selenium test automation framework
Date: 16 December 2019
Duration: 1 day – 9:30 AM to 5:30 PM (IST)
Please bring your own laptop and internet dongles.
Below is the program roadmap: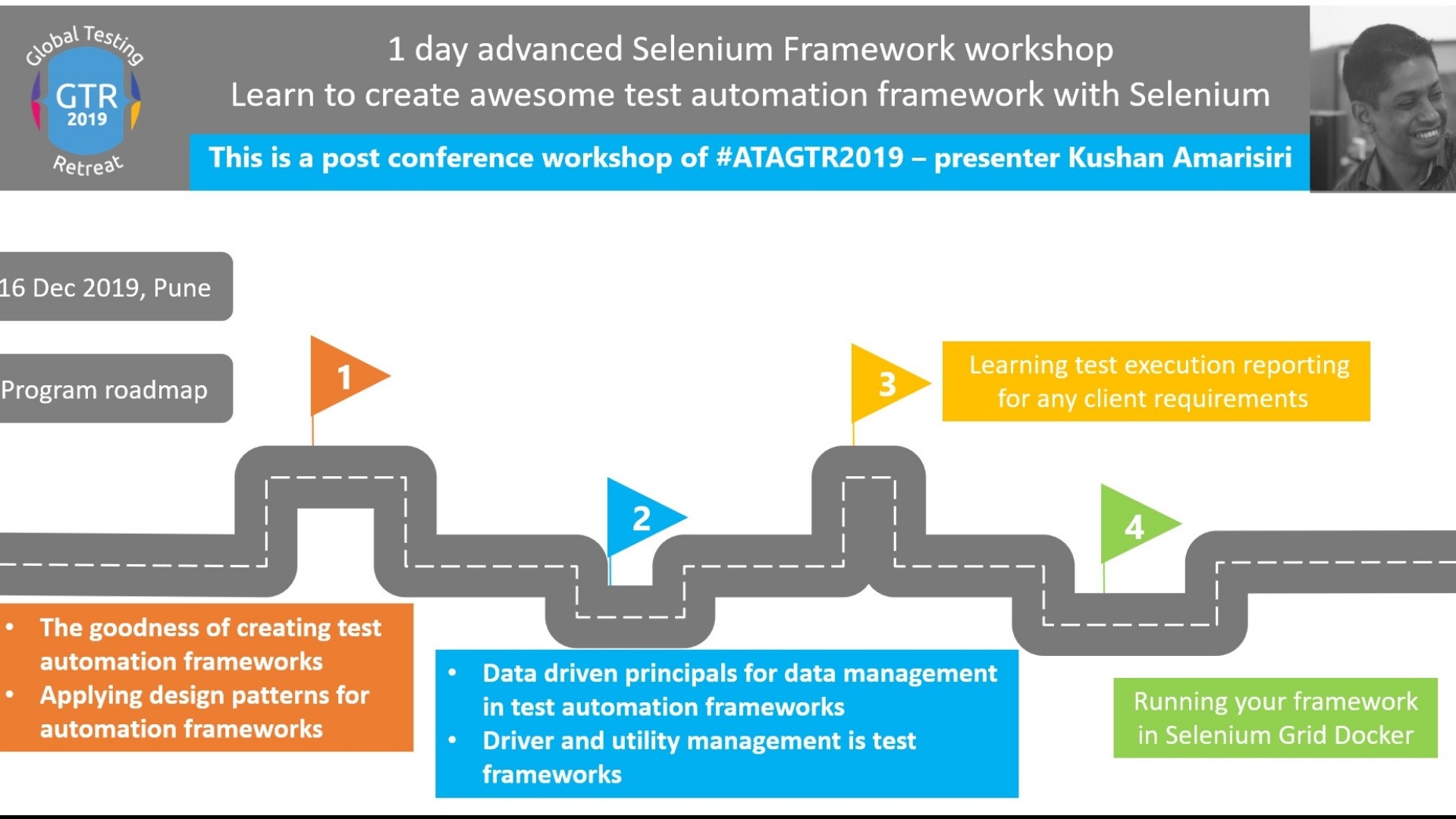 Coverage for the program : Learn to create awesome test automation frameworks with Selenium
The goodness of creating test automation frameworks
Applying design patterns for automation frameworks
Data driven principles for data management in test automation frameworks
Driver and utility management in test frameworks
Learning test execution reporting for any client requirements
Running your framework in Selenium Grid Docker
Who Should Attend:
If you already know Selenium and want to learn Advanced Selenium Framework creation and usage, this workshop is for you.
There are limited seats for this workshop (15).